Min. 20 Keywords Ranked on Google Page 1 within 12 months.
Or your Money Back.
That's the aiNANSI Guarantee!
aiNANSI is the Smart SEO Solution for Small and Medium-Sized Businesses. It is powered by advanced artificial intelligence (AI) software for SEO and backed by a team of human SEO experts.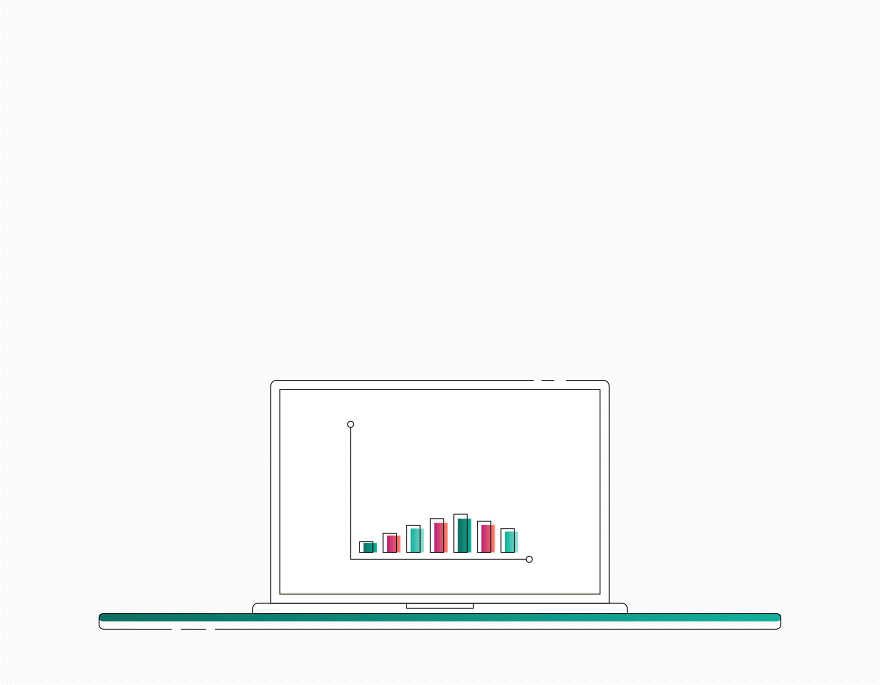 Our
Difference
aiNANSI is a Plug-and-Play SEO Solution Designed for Small- to Medium-Sized Businesses:
Start off with the SEO basics
Add top-up SEO services as and when you need them
You decide how much to spend, and when, putting you in full control
More on what makes aiNANSI different, and better, here.
WHAT YOU NEED TO
GET ONTO
GOOGLE PAGE 1
To get your website onto Page 1 of Google Search you need to constantly optimize your website for the most important Google Ranking Factors. aiNANSI's AI does this for you, 24/7, 365, via the aiNANSI BASIC package.
Then, to keep your website on Page 1 of Google Search, you need to add regular and relevant content, proactively gain backlinks and optimize your website's content. aiNANSI's human team does all this and more with the help of our advanced AI. This is done via our top-up SEO services.
CURRENT GOOGLE
RANKING FACTORS
and what
aiNANSI COVERS
49% Google Ranking Factors covered by aiNANSI SEO
33% Google Ranking Factors covered by aiNANSI CONTENT
18% of Google Ranking Factors to be covered by the website owner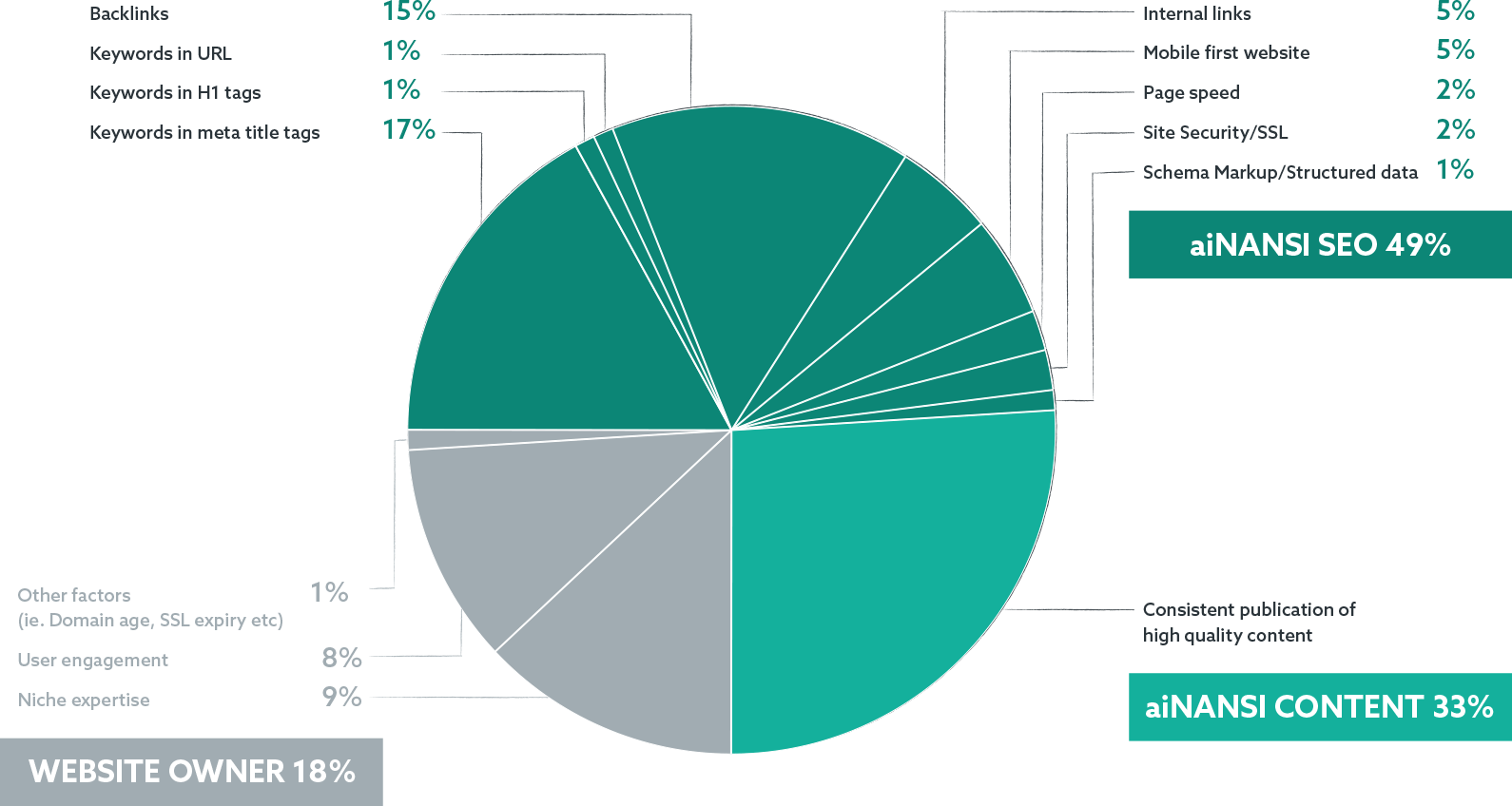 How you have
full control
As a business owner, you need to have full access to and control over every aspect of your business at all times, and that includes your investment into all-important SEO.
Unlike traditional SEO services that may only provide a one-size-fits-all service, aiNANSI offers a plug-and-play approach.
You start with the aiNANSI Basic package, which uses AI backed by human expertize to optimize your website for the key SEO factors 24/7. After this, you decide which aiNANSI SEO top-up services to add to further boost your website's SEO, and when to add these services.
These top-up services include:
aiNANSI BLOGS: Turbo-boost keyword ranking with pro blogs
aiNANSI BACKLINKS: Fast-track your website's Domain Authority
aiNANSI WEB CONTENT: Uprank permanent content for SEO
aiNANSI ADD ONS: Optimize your website for Google Search
aiNANSI CUSTOM: Get a bespoke SEO strategy for your business
With aiNANSI's plug-and-play approach you have full control over your SEO activities at all times, and you have full control over your SEO spend from month-to-month.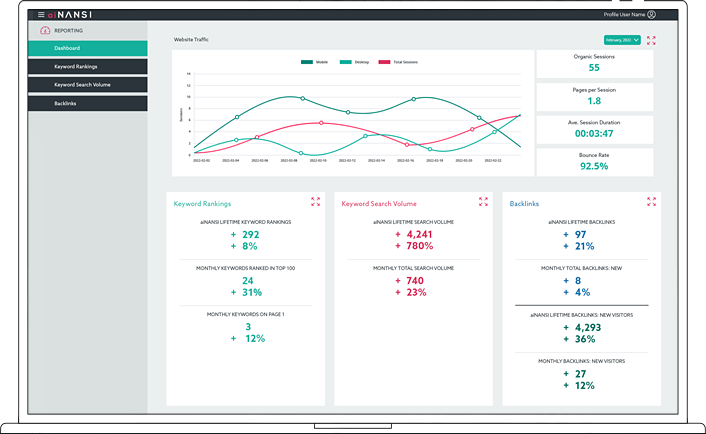 aiNANSI was custom-built to give small and medium-sized business owners full control over their SEO activities and spend.
Our plug-and-play approach to SEO allows you, the business owner, to:
Make Informed Decisions aiNANSI's in-depth monthly reports enable you to track your website's SEO's performance, and to identify areas where you could up your game.

Allocate Budget When You're Ready Based on aiNANSI's SEO reports, you decide whether to invest more in top-up SEO services, how much budget you would like to allocate and when you would like to allocate this budget.

Adapt Strategy When Needed aiNANSI's flexible approach enables you to pivot strategy depending on what is, or what is not, working for you, and to invest your SEO budget accordingly.
No empty SEO promises.
No SEO smoke and mirrors.
No huge SEO costs.
With aiNANSI you get a Fast, Effective, Competitive and Hassle-Free Solution. And you always get it at the pace and budget you determine.