Min. 20 Keywords Ranked on Google Page 1 within 12 months.
Or your Money Back.
That's the aiNANSI Guarantee!
aiNANSI is the Smart SEO Solution for Small Business. It is powered by the most advanced artificial intelligence (AI) software for SEO and backed by a team of human SEO experts.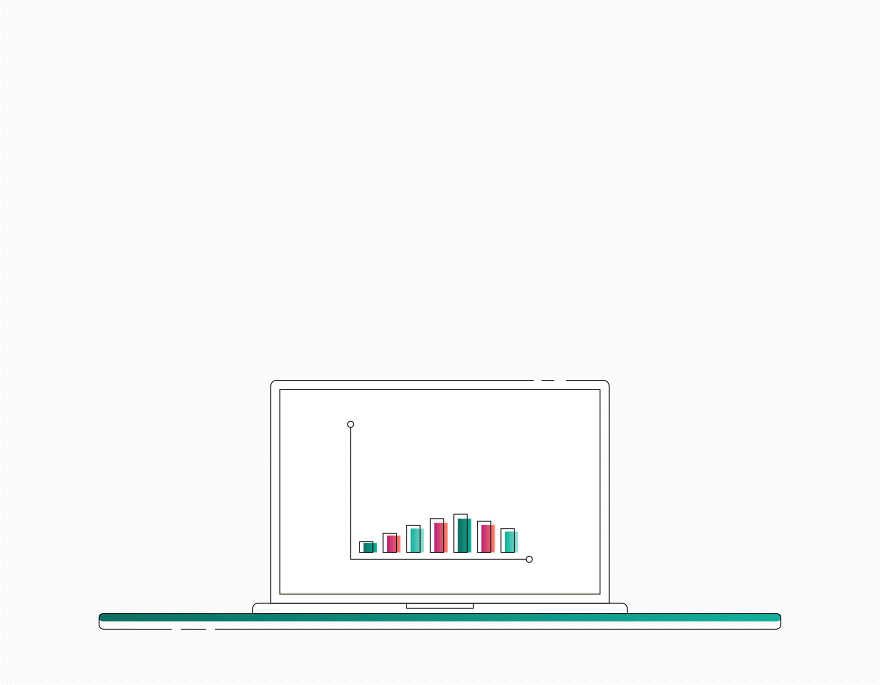 Our
Difference
aiNANSI is 100% transparent:
We show you what we do for your website's SEO
We give you access to your SEO results 24/7 via the aiNANSI Reports dashboard
We enable you to have full control over your SEO investment at all times
More on what makes aiNANSI different, and better, here.
WHAT YOU NEED TO
GET ONTO
GOOGLE PAGE 1
To get your website onto Page 1 of Google search and keep it there, you need to constantly optimize every single web page for the most important Google Ranking Factors. This is exactly what aiNANSI does.
CURRENT GOOGLE
RANKING FACTORS
and what
aiNANSI COVERS
49% Google Ranking Factors covered by aiNANSI SEO
33% Google Ranking Factors covered by aiNANSI CONTENT
18% of Google Ranking Factors to be covered by the website owner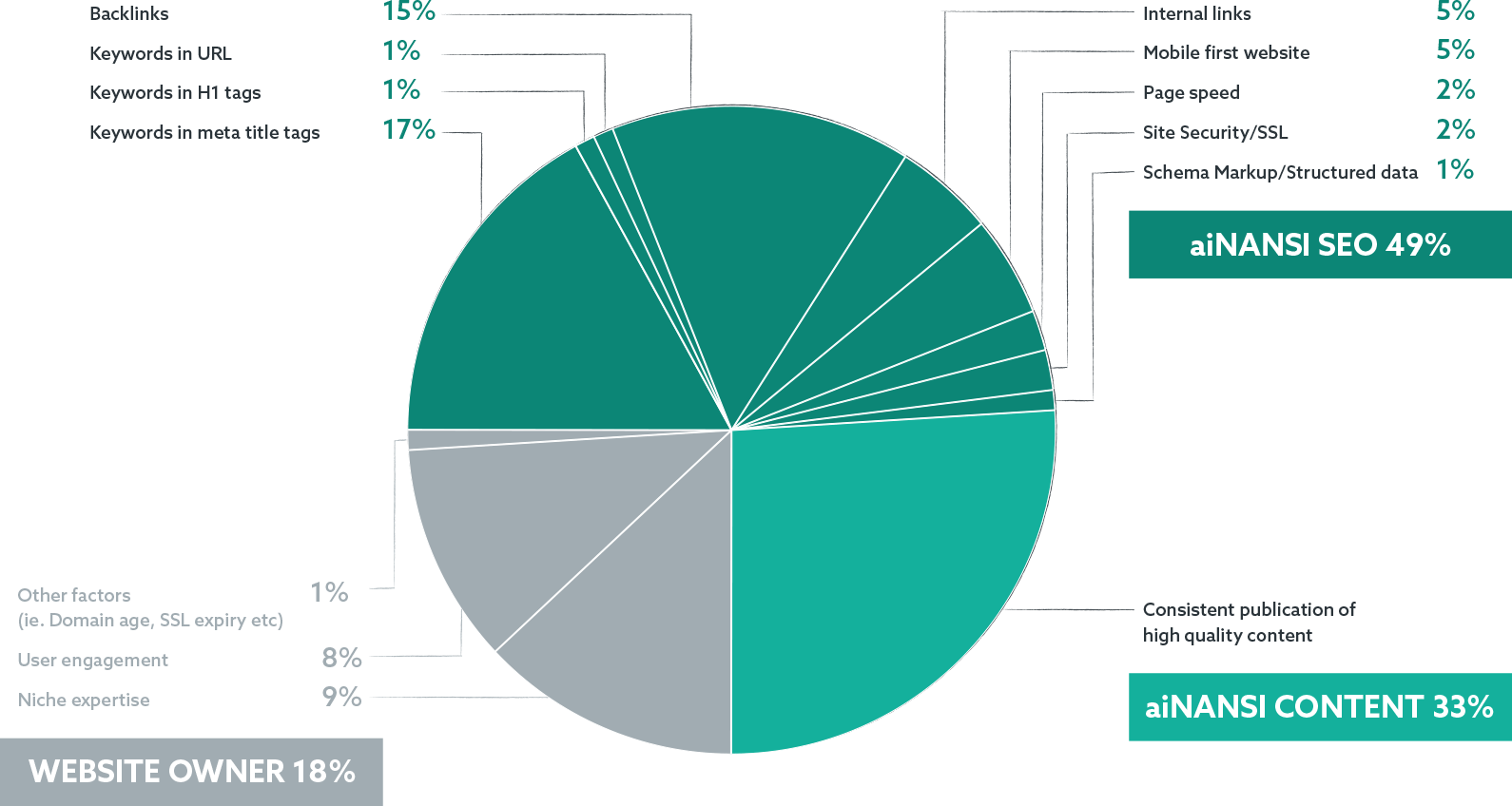 How you have
full control
You need to have full access to and control over every aspect of your business at all times, and that includes your investment into all-important SEO.
Unlike traditional SEO services that may only provide monthly reports, aiNANSI gives every user direct access to their website's SEO performance 24/7 via the aiNANSI Reports dashboard.
Simply log-in to your aiNANSI Reports dashboard to view:
Your website's performance for key SEO indicators
What each indicator means (in layman's terms)
Custom notes on what aiNANSI has done and continues to do to improve results for each indicator
Monthly overview reports (downloadable in print format)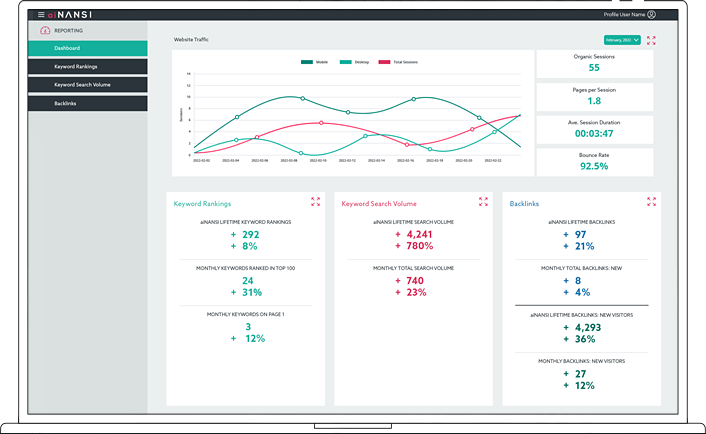 aiNANSI Reports was custom-built specifically for SMMEs who need direct oversight of their SEO investment but don't have hours to waste deciphering never-ending stats and graphs.
Our user-friendly dashboard puts the power back into our clients' hands by enabling website owners to:
Track Performance Full access to SEO performance at all times allows you to evaluate how aiNANSI is working for you day to day, week to week and month to month.

Understand Results See what the key indicators mean for your business, and what is being done to constantly improve on these results.

Make Decisions See where your traffic is coming from and what your users are most interested in to create highly targeted social media, Pay-Per-Click and other advertising campaigns.
No empty SEO promises.
No SEO smoke and mirrors.
No huge SEO costs.
With aiNANSI you get real SEO results and full
transparency. You get a Fast, Effective, Competitive
and Hassle-free SEO solution. You get it all at a price
you can afford.