Why
SEO
5 Reasons you should say goodbye to traditional SEO and hello to aiNANSI, The Smart SEO Solution for Small and Medium Businesses.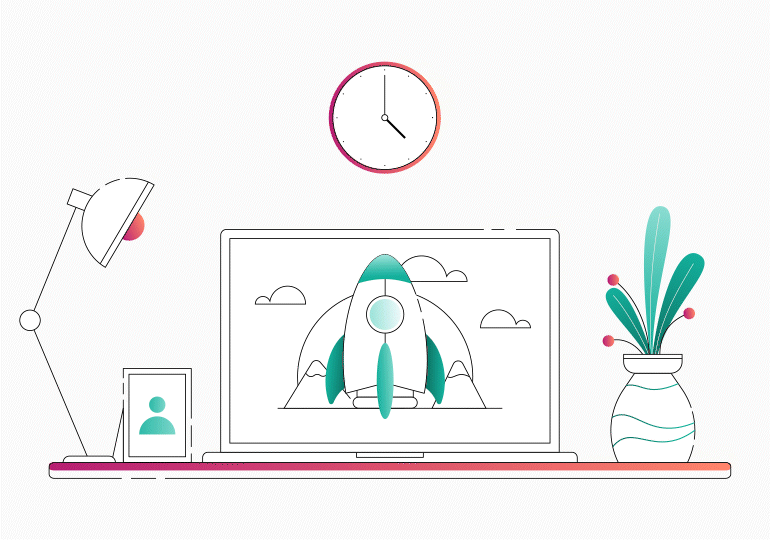 Performance-driven
SEO is crucial
to success
Without performance-driven organic SEO pushing your website to the top of Google's search engine results page (SERP), your business is practically invisible online.
Consider the latest numbers:
 92% of all this traffic goes to Page 1 of Google Search. This means every time your business drops down to page 2 or 3 of Google search, you've lost 9 out of 10 users
Page 1 results get an average 34% Click Through Rate (CTR) – or more than one-third of all users
75% of users will not scroll past Page 1 of Google Search.
Therefore, the lower your ranking, the lower your CTR
Organic SEO services are more than 5x effective than paid search advertising (70% of clicks in Google search results go to organic, with only 30% going to Google Ads)

Page 1 SERP
equals more
business
aiNANSI can steadily push your website up Google's organic search engine results page (SERP) for the key searches relevant to your business. Better organic Google SERP translates into more traffic, more quality leads and more opportunities for your website to convert active interest into business.
Take a look at the latest stats:
Take a look at these stats:
Leads from search engines have a 14.6% close rate,
compared to outbound leads' 1.7% close rate
85% of retailers say organic SEO services and paid search are the most effective at attracting new customers
'Where to buy' + 'near me' local search mobile queries have increased by more than 200% since 2019.
80% of local searches convert
aiNANSI is proven to deliver organic SEO results in as little as 3 months for the average client, boosting business dramatically. However, every business and every website is different. The speed of aiNANSI's organic SEO performance therefore depends on a variety of factors, such as how new the website is, the level of competition the business is up against and how much/how long the competition has invested in SEO.
Whether it takes 3 or 6 months, aiNANSI remains the simplest, most effective and most affordable SEO solution to ensure the competition does not muscle your business' website out of Google search.

AI does SEO
faster and
better
AI never needs to sleep, take sick leave or vacation time. It's always working to deliver top organic SEO results faster and more efficiently than humans. AI is also able to deliver the most affordable SEO services. aiNANSI's AI is therefore able to provide the ultimate deal-breaker: Recovery of Lost Potential.
Let us explain:
Google's search algorithm now uses more than 200 factors to rank websites via organic SEO, and these factors are ever changing and guarded more closely than the Crown Jewels.
No matter how hard or how long you try to crack Google's code, you will never be able to keep up with its constantly changing algorithm. Because, after all, you're only human.
This leads to lost potential – the leads and sales your
business loses due to human fallibility:
Every time humans miss a change in Google's search
algorithm, you lose leads/sales
Every time humans are too slow to react to search
changes, you lose leads/sales
Every time your page drops a place down in the search page, you lose leads/sales
aiNANSI is on the job 24 hours a day, 7 days a week, 365 days a year. So it never misses a thing.
AI-driven SEO
ups your
competitive game
aiNANSI is the ultimate, affordable SEO service for any small, medium or micro-sized enterprise (SMME) that needs to be competitive online. Whether it's to sell products and/or services, or purely for brand building purposes, aiNANSI's affordable SEO package delivers top SEO results for any SMME.
Read more:
This is because aiNANSI's price and efficacy enables SMMEs with smaller budgets to compete with the big budget players that dominate the Search Engine Results Page (SERP).
aiNANSI also decreases SMME's need to rely on Pay-Per-Click advertising to drive traffic to their website. This, in turn,
reduces costs and stabilizes marketing budgets.
And no matter your experience or level of SEO expertise, our team of human SEO consultants is there, every step of the way, to make elite SEO easy and pain-free for you.
aiNANSI is
affordable for all
aiNANSI delivers affordable SEO services for a maximum
of USD 380 per month.
Compare this to the average cost of traditional SEO, which ranges from USD 500 for the simplest SEO services, increasing to USD 80,000 or more per month for high level professional services. More on aiNANSI's pricing here.
Read more:
SEO packages from traditional SEO agencies vary in cost depending on the size and type of the business. Below is an average of what businesses can expect to pay for an SEO package from a traditional/mainstream SEO agency:
Small Businesses | Local SEO Package
These are businesses with a limited geographical business reach, such as landscapers, dentists, restaurants and mechanics. The cost of SEO packages for small businesses increases if the business has a higher number of potential customers that can be reached within their geographical region.
Standard Focus: Optimization for Google My Business page and geographic keyword optimization
Average % of ranking factors covered: 19% – 26%
Average Cost: USD 500 – USD 1,200 per month
Small-to-Medium businesses | National SEO package
Businesses with a niche product and/or target audience that have national reach, or even international sales potential:
Standard Focus: Optimization of keywords, ensuring
relevance in search terms, greater emphasis on backlinks
and basic technical SEO.
Average % of ranking factors covered: 24% – 46%
Average Cost: USD 1,800 to USD 6,500 per month
Large businesses/Corporates | SEO Audit and Custom SEO
Those with products or services with national and/or
international target markets. This is a highly competitive
environment, which means the entry-level cost of SEO packages starts at around USD 8,000 and increases depending on marketing budget and risk appetite.
Focus: Site audit including: keyword ranking; content;
mobile-friendliness; bad backlinks. SEO consulting,
optimization of any 'problem areas' for both local and
national/international SEO, key technical SEO and
customized services.
Average % of ranking factors covered: 49% – 100%
Average monthly cost: USD 8,000 to USD 80,000 per month
Compare the above with aiNANSI:
The aiNANSI BASIC packages starts from USD 380 per month and covers the key SEO ranking factors, plus initial website audit, professional onboarding, 1 SEO-keyworded blog per month, monthly analytics report and personalized support from an account manager.
aiNANSI clients can then choose to add aiNANSI BLOGS from USD 160 per month, and/or aiNANSI BACKLINKS from USD 230 per month, and/or aiNANSI WEB CONTENT from USD 230 per month.
aiNANSI top-up SEO services are optional, and you can decide which top-up service you need and when you need it, allowing you to have full control over your SEO spend from month to month.
But, even if you choose to add all three top-up SEO services to your aiNANSI BASIC package straight away, this comes to a total of USD 1,000 per month – far below the USD 6,500 you would pay for an equivalent, intermediary SEO service.
See aiNANSI's pricing structure here for details on package options.